"Sing any bhajan, a favorite bhajan that will bring
spontaneous happiness to your Selfless Self." Ramakant Maharaj
Updated Bhajan Booklet November 2017
https://drive.google.com/file/d/142CyVBhM3Z74MTPdIuWhAYtNtW8tH_Sh/view

Recommended: NASHIK BHAJAN Marathi text with English translations.
JAN- 2017 ! Latest Complete! BHAJAN BOOKLETS for Nashik Ashram
can be printed out. Small
B5 (9x6")
or Full version here below
(also B5)
Right A4 size.
Basic COMPLETE BOOKLET
Enlarged .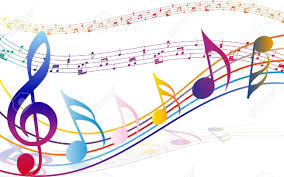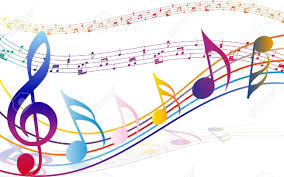 Some notes on the above bhajan texts:
1. Increased number of special songs.
- In Chapter 5, there are more songs. In particular, all the seven 'Karuna Ashtaks' are provided for each day of the week.
Chapter 2(Morning Bhajan) also has a new entry, 'Abanga'. (The previous 'Abanga' in the Night Bhajan was retitled as 'Bara Abhanga'.)
2. Reference to the mp3 files on this Website.
- Many song numbers of 'Master Sings mps.' files and other mp3 files on this website are shown in each relevant song.
With these texts, devotees could sing along the mp3 file songs on the website. But not all the verses of mp3 files are shown in these Bhajan text. These mp3 files are referred to:
At the foot of this page PAGE - Master Sings Track 1, 2, 4, 5, 6, 7, 8,10, 11, 12, 13, 14.mp3.
http://www.ramakantmaharaj.net/accommodation.php - Uthi Re Uthi Re.mp3
http://www.ramakantmaharaj.net/devotion.php - Sadguru Devotion.mp3. (This mp3 file is consisted of 4 songs, and three of them are referred to in three places.)
Mp3s: daily bhajans (more or less):
morning bhajans short.mp3
From 43.07 minutes. are some other bhajan songs...

These first 5 bhajans may be easier to follow than the above recordings:
RAJA-DHI-RAJ SADGURUNATH SHRI SIDDHARAMESHWAR MAHARAJ KI JAY
RAJA-DHI-RAJ SADGURUNATH SHRI BHAUSAHEB MAHARAJ KI JAY
RAJA-DHI-RAJ SADGURUNATH SHRI GURULINGJANGAM MAHARAJ KI JAY
RAJA-DHI-RAJ SADGURUNATH SHRI KADSIDDESHWAR MAHARAJ KI JAY
RAJA-DHI-RAJ SADGURUNATH SHRI NISARGADATTA MAHARAJ KI JAY
RAJA-DHI-RAJ SADGURUNATH SHRI RANJIT MAHARAJ KI JAY
RAJA-DHI-RAJ SADGURUNATH SHRI RAMAKANT KI JAY
Master Sings Track 10.mp3
Master Sings Track 11.mp3
Master Sings Track 12.mp3
Master Sings Track 13.mp3
Master Sings Track 14.mp3