Ramakant Maharaj Official Website.
This site is dedicated to
Shri Ramakant Maharaj
To raise awareness of the 'Living' Realized Master, his Lineage, and its Teachings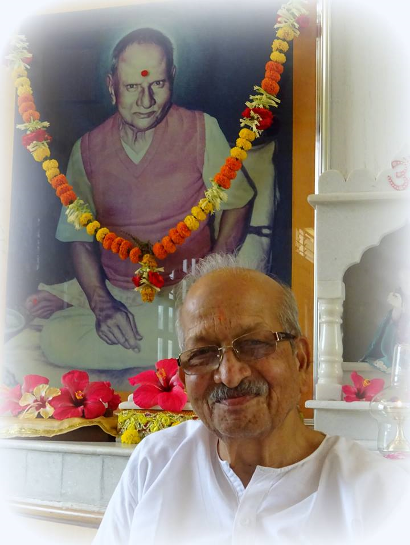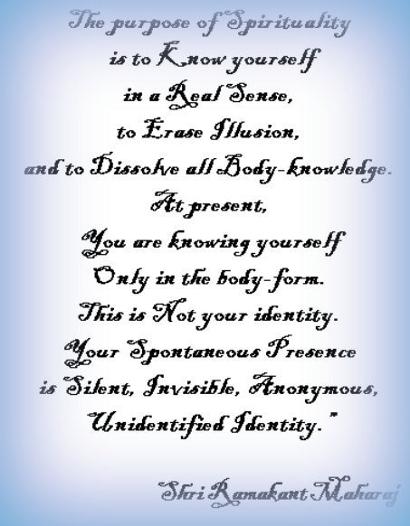 MAHARAJ IS IN USA
All those interested in meeting Maharaj, please introduce yourself in first instance by Contacting:
admin@ramakantmaharaj.net
Maharaj is in BALTIMORE/WASHINGTON DC area (BWI airport)
Please email Amit Sawant for any forthcoming satsang times & address etc:
ASawant@som.umaryland.edu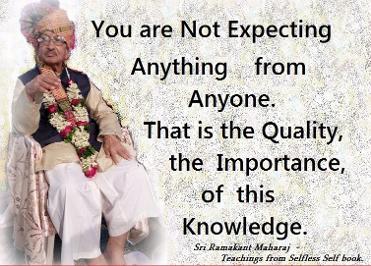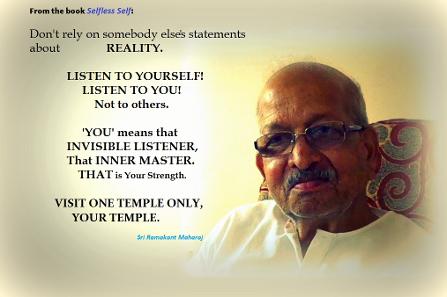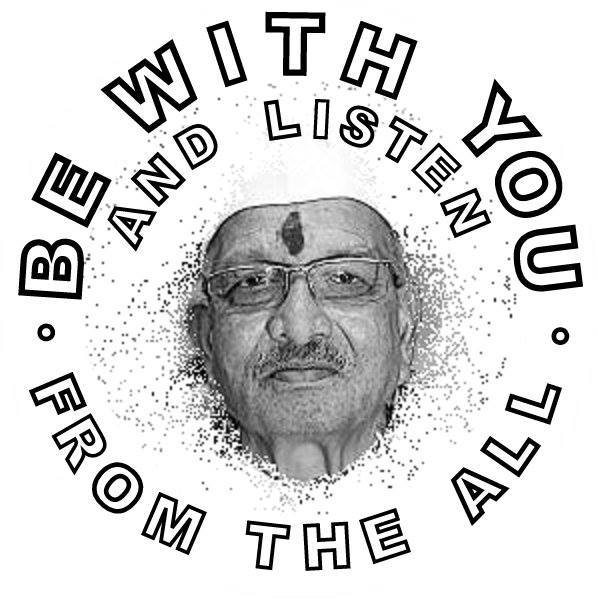 Maharaj has been recuperating from a recent illness. If intending to visit him when he is in the States, he asks those who have not already done so, to try beforehand to get hold of a copy and read the book Selfless Self - Talks with Shri Ramakant Maharaj. This will be an invaluable help to save his and your energy and time. Thank you.

Maharaj reiterates the importance of Selfless Self book: "Whatever I have to convey in respect of spirituality, is conveyed through the book Selfless Self."

Below on left Below First edition Below on right Latest edition Format Caps & Bold. Spontaneous Quotations Normal Text Format Pocket Book
"Your Spontaneous Presence is
Invisible, Anonymous, Unidentified Identity."
Shri Ramakant Maharaj (b.1941)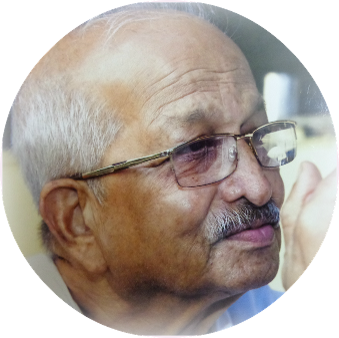 Shri Nisargadatta Maharaj(d.1981)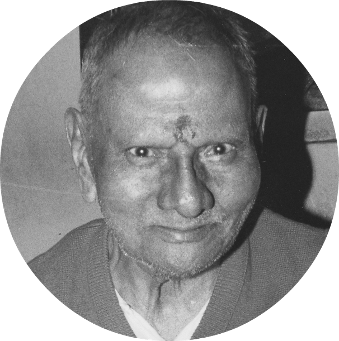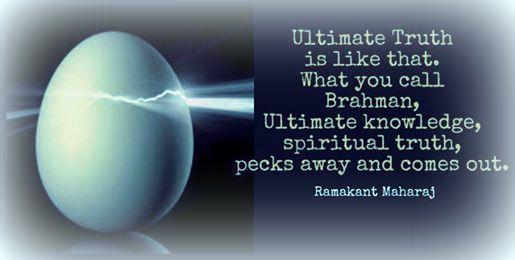 Shri Ramakant Maharaj, a direct disciple of Shri Nisargadatta Maharaj, was with the Master for almost 20 years. He is based in Nashik Road Ashram!
Shri Ramakant Maharaj received the Naam Mantra from Shri Nisargadatta Maharaj on 2nd October 1962, over 50 years ago.
Shri Ramakant Maharaj is following in his Master's footsteps, offering the Naam Mantra, to suitable devotees (at Master's discretion), and thereby Initiating into the Lineage of the Inchegiri Navnath Sampradaya.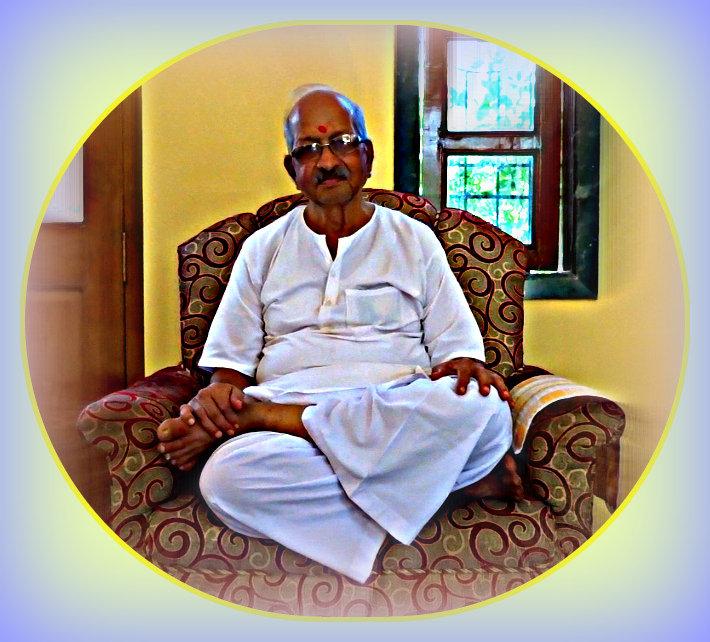 Inchegiri Navnath Sampradaya
A well-established and sparkling lineage of powerful Masters, which includes Nisargadatta, Siddharameshwar, Bhausaheb and Ranjit Maharaj.
Based in Nashik, Maharashtra, Ramakant Maharaj welcomes all serious seekers. The teachings, delivered in English and Marathi, are simple and 'direct' in the truest sense of the word.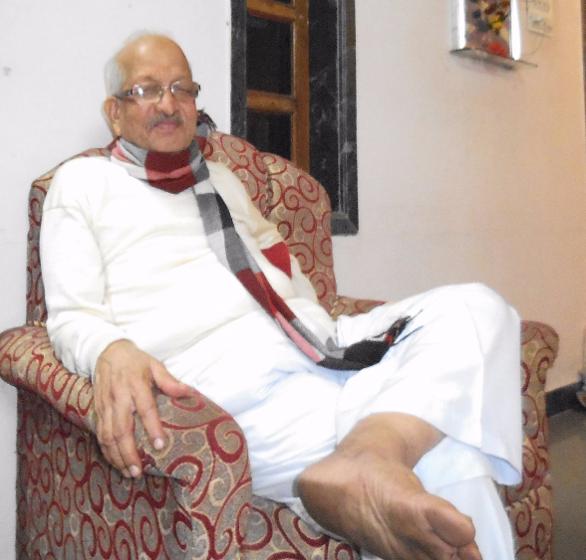 For those who missed the Master, Nisargadatta Maharaj - who entered 'Mahasamadhi' in 1981 - this is a great chance to absorb the rarest and highest knowledge, right here, right now!

A unique opportunity to receive Direct Knowledge from a Living Master.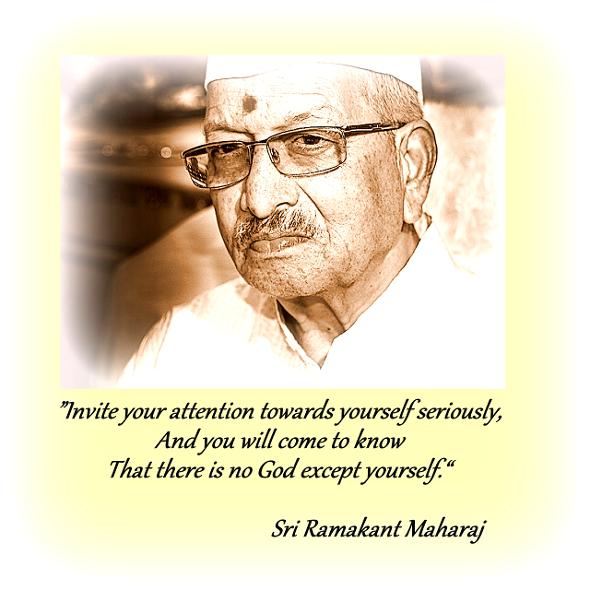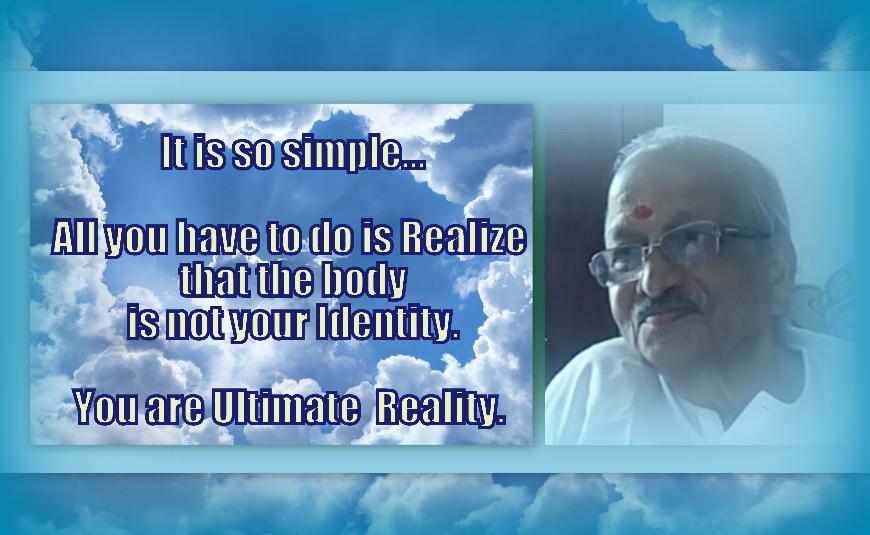 Selfless Self : Talks with Shri Ramakant Maharaj
Teachings in Down-to earth Language. For the beginner and advanced.
These talks show how to reach the Mountain Peak! Jaiguru!

Groundbreaking Radical and Absolute, this Book Vibrates with the Master's Teachings.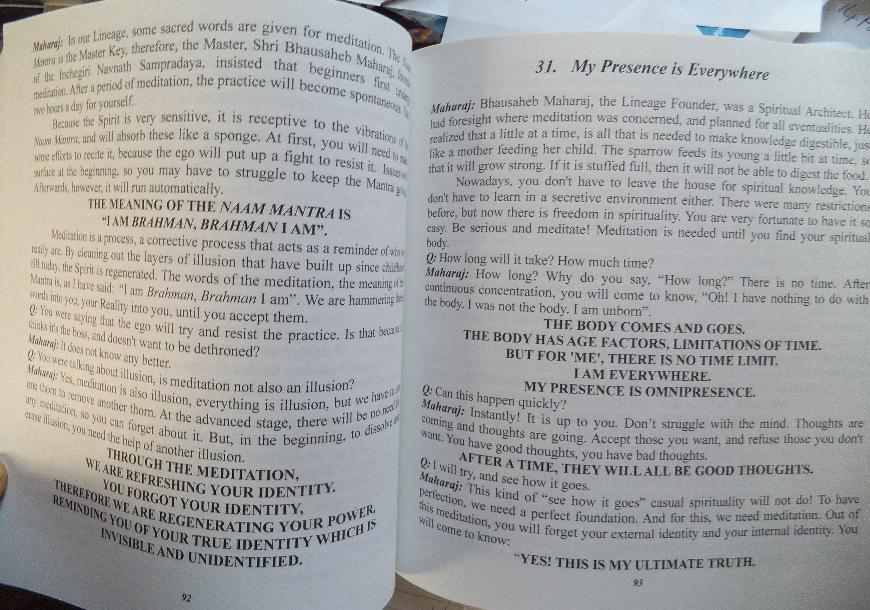 Master Sings Track 13.mp3
Master Sings Track 14.mp3